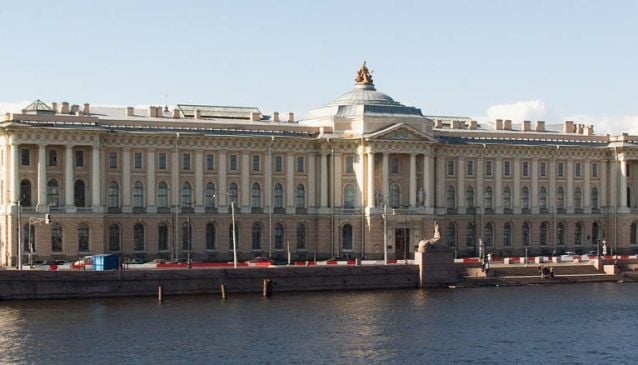 Ra-Ra-Rasputin
Arts & Culture
There aren't many mystics who have brought down a dynasty and have a disco hit written about them
There aren't many mystics who can claim to have brought down a dynasty and have a top disco hit written about them, but then there aren't many things about Grigoriy Rasputin that could be considered ordinary. His origins are obscure, but what is known is that he was born a peasant in a small remote community near Tobolsk, in Siberia, became a holy man and alleged seer, was variously imprisoned and made a pilgrimage to the Holy Land before walking his way across Russia and eventually rising to become the most powerful person in the Empire and playing his part in its downfall.
From about 1903 until his murder in 1916, his influence over the royal family was such that no decisions of any importance, whether public or private, were made without consulting him. His apparent successes in relieving the worst effects of the haemophilia affecting the mortally ill heir to the throne meant that he was able to win the absolute trust of the Tsar and Tsarina, who simply referred to him as 'our friend'. Whether or not he was the lover of the deeply unpopular Tsarina (as Boney M would have us believe), remains open to debate by historians. What is certain is that his influence at a time of war was such that ministers were appointed and dismissed at a mere hint from him, and matters of war and peace and military strategy decided on the strength of his superstitious mumbo-jumbo.
All of this while publicly carousing with everyone from ministers and bishops to gypsies and journalists, seducing society ladies, frequenting taverns of ill repute, holding séances and outlandish quasi-religious rituals, and picking fights with leading figures in court, parliament and the press. It was only a matter of time until his ever-increasing number of enemies found a way to rid themselves of this turbulent priest. Temporary exile didn't work, an earlier assassination attempt had failed, and soon an ad hoc group was formed to find a more permanent solution.
In a last-ditch effort to save the dignity of the royal family and, ultimately, the monarchy and empire, a group of conspirators was formed to rid the city and the country of this huckster once and for all. The leader of the conspirators was Prince Felix Yusupov, the Oxford-educated son of Russia's richest family and a member of the royal circle by marriage. Joining him in the conspiracy was a nephew of the Tsar, the Grand Duke Dmitri, a right-wing member of parliament and, subsequent historical investigation has suggested, a British intelligence officer. (The British feared that Rasputin's influence might lead to Russia suing for peace with Germany, which would free up German military resources in their war with the French and British). On the night of December 16 1916, Rasputin was lured to the Yusupov Palace for a night of drinking and gambling. According to Prince Yusupov's subsequent testimony, during the evening an initial attempt was made to poison Rasputin using cyanide-laced cakes and wine. When this appeared to have no effect, Yusupov shot Rasputin at close range but somehow failed to kill him. The other conspirators also shot at him, and although several bullets hit Rasputin he still managed to escape outside and run across the courtyard (today the site of a children's playground) before the conspirators caught up with him, bludgeoned him unconscious, tied him up, loaded him into a car and unceremoniously dumped his body in the Neva river at Kamenniy ostrov, on the outskirts of the city.
Rasputin's frozen body was found three days later. According to the autopsy water was found in his lungs, suggesting that in spite of shooting, poisoning, and beating, he was still alive when he was thrown into the river. A hasty burial followed in the grounds of the Imperial Palace at Tsarskoye Selo. But his death came too late to save the monarchy, and within a couple of months the Tsar and his family had been deposed of and arrested. Rasputin's body was ordered, disinterred and buried in an unmarked spot in the countryside. However, the truck carrying his body broke down and it was decided to burn it there and then. Eye-witness accounts swore that as the flames enveloped the coffin; Rasputin's body could be seen rearing up with arms outstretched through the searing heat, in one last act of defiance.
Those interested in learning more about the life and death of this fascinating historical figure will find several opportunities to do so in St Petersburg. The shopping and entertainment center Planet Neptune, located on the Nabereszhnya Obvodnogo kanal, 93, contains a London Dungeons-style museum called Uzhasy Peterburga, or Petersburg's Horrors. Not surprisingly, Rasputin features heavily here. The apartment where he lived from August 1914 until his death, all paid for by the Imperial family, was on the second floor of a modest apartment building located at Gorokhovaya ulitsa, 64. The choice of location was significant for two reasons: it was close to the railway station for trains to Tsarskoye Selo, where Rasputin spent so much time visiting the Tsar and Tsarina; and Gorokhovaya ulitsa was also the location of the city headquarters of the Tsar's secret police, the Cheka, who kept a constant watch on Rasputin during the last years of his life. One of Rasputin's favourite locations for eating and drinking was located at Bolshaya Morskaya 16, the former site of the city's best restaurant, Cubat. Following his murder, Rasputin's body lay for a few days in the church at the Chesme Palace, located to the south west of the city center. This little visited historical location was built in the 1770s and named after a famous Russian military victory over the Turkish navy.
Perhaps the most significant location connected with Rasputin is the Yusupov Palace, the scene of his murder. Leaving aside the spectacular interiors of the Palace itself (one of 57 owned by the family throughout the empire, and an absolute highlight of any visit to the city), the basement where Rasputin was lured and attacked, accessed by a narrow winding staircase, can be visited with a separate entrance ticket. A number of wax figures representing Rasputin and his attackers have been put there. Having a guide to explain the events of that fateful night is probably the best option, and excursions are run throughout the day and can be booked in a number of different languages.
Finally, for those of a strong stomach and grisly disposition, visitors can chose to stare at the one part of Rasputin's anatomy that has allegedly survived intact to this day. At the Museum of Erotica, located in a former venereal disease clinic on Furshtatskaya ulitsa that today also houses specialist clinics of mammography and prostatology, where all 11 inches of what is allegedly Rasputin's pickled genitalia sits in a large jar of vinegar. Well, as Boney M sang, he wasn't known as "Russia's greatest love machine" for nothing!