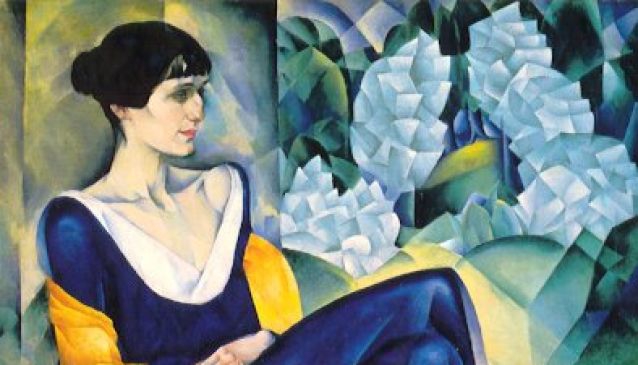 Queen of the Neva
Arts & Culture
She herself lived in constant fear of arrest, exile or worse
One of the greatest poets of the 20th century, as well as a literary critic, writer and translator, Anna Akhmatova was born Anna Gorenko in Odessa (Ukraine) in 1889, but moved to St Petersburg as a young child and will forever be associated with the city in which she lived, wrote and suffered. The "Queen of the Neva" witnessed revolution and civil war here, was evacuated during the Blockade, lost friends, family and colleagues to war and disease and purges, was banned by the State and for many years lived under constant surveillance. Two of her three husbands were victims of Russia's political upheavals (her first, the poet Nikolai Gumilev was shot by the Bolsheviks in 1921, her third the art scholar Nikolai Punin was sent to a prison camp where he died), her son spent many years in gulags, and she herself lived in constant fear of arrest, exile or worse.
She had the opportunity to leave for Europe shortly after the Revolution, but unlike many of her generation chose to remain. She was romantically associated with many of the leading artists of her generation, such as Modigliani (who painted her naked), Aleksandr Blok, Osip Mandelshtam and Boris Pasternak. She wrote under a pen-name she adopted, based on a Tatar khan ancestor descended from Genghis Khan. She used her experiences to create some of her most memorable work. Being a close relative of 'enemies of the people', standing with other wives and mothers outside prisons waiting to deliver a hunk of bread to their husbands and sons, and witnessing political repression and reprisals inspired some of her most memorable verse in the poem Requiem. Like many poems in the Soviet era, it was not originally written but memorized and passed from person to person verbally, for fear of incrimination, and only published in full in Russia twenty years after her death, in the late 1980s period of glasnost (openness). Throughout her tumultuous life she managed to remain strong and independent and to display a sense of humanity in her poetry which came to represent something of the indomitable spirit of the city and its citizens.
Today there are several monuments and museums that anyone interested in learning more about this remarkable artist and woman should take the opportunity to visit while in St Petersburg. The Anna Akhmatova Museum is located in the Fontanniy dom ('House of fountains') of the former Sheremetev Palace on the Fontanka, accessed by going through the arch at Liteyniy prospekt 53. She lived here after the Revolution, in one room of a two-roomed apartment here with Nikolai Punin, who was to become her third husband, although at the time he was still married to his first wife, who lived with their daughter in the adjoining room. She was living here during the years when her husband and son were arrested, until the beginning of the war and wrote many of her most memorable works here, including Requiem and Poem without a Hero . The museum was opened to mark the 100th anniversary of her birth in 1989, and contains many documents, manuscripts and photos relating to the life and work of the great poet. Further details can be found at the museum's website.
Another location closely associated with Akhamtova is the Kresty prison, so-called due to the cross-shape the buildings make (krest is Russian for cross). This Tsarist era prison is still used as a holding center (at least for now – prisoners are being transferred with the intention of redeveloping the site into a hotel and entertainment complex). The prison has held many famous political inmates, including Trotsky, the provisional government following the October 1917 revolution, and both Akhmatova's husband and son (Nikolai and Lev Gumilev). The prison offers tours which by all accounts provide a unique, if somewhat disturbing insight into conditions there today. Across the river from the prison, a monument was erected to Akhmatova in 2006. The location is significant: in the epilogue to Requiem, Akhmatova asked that if ever any monument should be erected in her memory then it should stand 'not by the sea where I was born…but here where I must have stood three hundred hours/And where they wouldn't unlock the bolt for me'. The monument is located on the Robespierre embankment, and can be reached from Chernyshevskaya metro station.
Finally, a trip out of town along the north coast of the Gulf of Finland will bring you to Komarovo, a resort area where Akhmatova, now appreciated and partially rehabilitated by the regime, spent her last few summers with other Soviet artists and writers. The little wooden dacha (second home) he nicknamed her budka, or dog-house, can still be seen. She is buried in the cemetery here. Elektrichkas run regularly from Finland station in St Petersburg.
Visiting St Petersburg in the context of Anna Akhmatova's often dramatic and passionate life brings to life an era otherwise inaccessible. Her work remains to this day a keystone of the region's culture, and the city provides a perfect backdrop for exploring beyond the poetry books.